Uncategorized
Manual From Rigorous Standards to Student Achievement
Free download. Book file PDF easily for everyone and every device. You can download and read online From Rigorous Standards to Student Achievement file PDF Book only if you are registered here. And also you can download or read online all Book PDF file that related with From Rigorous Standards to Student Achievement book. Happy reading From Rigorous Standards to Student Achievement Bookeveryone. Download file Free Book PDF From Rigorous Standards to Student Achievement at Complete PDF Library. This Book have some digital formats such us :paperbook, ebook, kindle, epub, fb2 and another formats. Here is The CompletePDF Book Library. It's free to register here to get Book file PDF From Rigorous Standards to Student Achievement Pocket Guide.
Our Philosophy
This means ensuring that students have the skills, knowledge, and coursework necessary for college and career. And it means eliminating the systematic tracking that exacerbates differences among student subgroups: Low-income students and students of color receive less demanding coursework, limiting the scope of both their education and their future college and career options. All California students should be well prepared for both college and the workforce.
When California adopted the Common Core State Standards in , it signaled a tectonic shift in the education landscape. These new standards set college and career readiness as the goal for all students, and they hold the promise of bringing rigor and relevance into the classroom.
To realize this promise, our state must support educators, students, and parents in every district and community as they begin implementation.
Department Sites;
Best Sexy Ass Girls (more than 300 girls);
One Hundred Hill Walks in the Lake District (One Hundred Walks)?
Oklahoma Slave Narratives?
Without a focus on equity during this transition period, implementation of the standards may widen existing gaps in academic access and opportunity rather than close them. To equitably implement the new standards, we must provide high-quality professional learning opportunities for all staff, provide rigorous instructional materials to classrooms, secure technology for new assessments and 21st century instruction, educate families and other stakeholders about the benefits of the new standards, and evaluate and monitor the implementation process.
Taken together, these components will ensure all students in our state get access to the rigorous instruction and assessments that will prepare them for both college and career success. In order to ensure equitable access to rigorous standards, curriculum, instruction, and assessments, we recommend that state leaders:. Invest in instructional models that promote deeper, interdisciplinary learning with the explicit goal of college and career success.
California must strengthen its graduation requirements and align them with college-ready expectations. In 20 states across the country and the District of Columbia, students are already required to complete a college-preparatory curriculum to earn a diploma, in recognition that a rigorous course of study is necessary for both college and career. Given the global economic challenges our state and nation are facing, it is abundantly clear that we must approach college and career readiness from a new direction.
Fortunately, is a fresh groundswell of commitment to high school reform in California and across the country, with educators and policymakers committed to expanding college and career readiness. When implemented in fidelity with its vision, it promises to increase graduation rates and prepare students for both college and career options by offering an engaging, relevant, and rigorous course of study. The Linked Learning reform strategy is in the early stages of development and implementation in California districts.
Therefore, the effectiveness, scalability, and potential of this approach to result in greater equity, improved student academic achievement, and college and career access and success has yet to be fully determined. A system that tracks individual student progress from early childhood through the K—12 system, into postsecondary education, and then into the workforce, will allow the state to determine which programs yield the most results.
The Education Trust—West is exploring the digital learning landscape to understand the promise and pitfalls of technological innovation in education.
Exchange Discount Summary.
Teach your Parrot Talk and Canary Sing.
A Espiral e o Caracol (Portuguese Edition).
Latest Tweets.
From Rigorous Standards to Student Achievement: A Practical Process!
Our proposal will maintain formula grants to high-poverty school districts, while making significant changes to better support states, districts, and schools, including middle and high schools, in improving achievement for all groups of students, including low-income and minority students, English Learners, and students with disabilities. Rigorous College- and Career-Ready Standards.
Following the lead of the nation's governors and state education leaders, we're calling on all states to adopt state-developed standards in English language arts and mathematics that build toward college- and career-readiness by the time students graduate from high school, and high-quality statewide assessments aligned with these standards.
States may either choose to upgrade their existing standards, working with their 4-year public university system to certify that mastery of the standards ensures that a student will not need to take remedial coursework upon admission to a postsecondary institution in the system; or work with other states to create state-developed common standards that build toward college- and career-readiness.
To ensure that all students are learning what they need to succeed, standards must be based on evidence regarding what students must know and be able to do at each grade level to be on track to graduate from high school college- and career-ready. Such standards will also give families and communities the information they need to determine whether their students are on track to college- and career-readiness and to evaluate their schools' effectiveness.
Finally, states will develop and adopt statewide English language proficiency standards for English Learners, aligned so that they reflect the academic language necessary to master the state's content standards. Building on these statewide standards and aligned assessments, every state will ensure that its statewide system of accountability rewards schools and districts for progress and success, requires rigorous interventions in the lowest-performing schools and districts, and allows local flexibility to determine the appropriate improvement and support strategies for most schools.
To foster public accountability for results and help focus improvement and support efforts, states must have data systems in place to gather information that is critical to determining how schools and districts are progressing in preparing students to graduate from high school college- and career-ready. States and districts will collect and make public data relating to student academic achievement and growth in English language arts and mathematics, student academic achievement in science, and if states choose, student academic achievement and growth in other subjects, such as history.
At the high school level, this data will also include graduation rates, college enrollment rates, and rates of college enrollment without need for remediation. All of these data must be disaggregated by race, gender, ethnicity, disability status, English Learner status, and family income. States and districts also will collect other key information about teaching and learning conditions, including information on school climate such as student, teacher and school leader attendance; disciplinary incidents; or student, parent, or school staff surveys about their school experience.
Measuring and Supporting Schools, Districts, and States.
Recommended For You
State accountability systems will be asked to recognize progress and growth and reward success, rather than only identify failure. To ensure that accountability no longer falls solely at the doors of schools, districts and states will be held accountable for providing their schools, principals and teachers with the support they need to succeed.
We will ask States to recognize and reward schools and districts making the most progress, provide flexibility for local improvement efforts, and focus the most rigorous support and interventions on the very lowest-performing schools and districts. We will call on states, districts and schools to aim for the ambitious goal of all students graduating or on track to graduate from high school ready for college and a career by Performance targets, based on whole-school and subgroup achievement and growth, and graduation rates, will guide improvement toward that ambitious goal, and those that are meeting all of their performance targets will be recognized and rewarded.
ICLE | The Rigor Relevance Framework
States, districts and schools will look not just at absolute performance and proficiency, but at individual student growth and school progress over time, and the additional data described above, to guide local improvement and support strategies for schools. The schools, districts, and states that are successful in reaching performance targets, significantly increasing student performance for all students, closing achievement gaps, or turning around the lowest-performing schools at the district and state level will be recognized as Reward schools, districts and states.
WUSD DREAM Team
States will receive funds to design innovative programs to reward high-poverty Reward schools and Reward districts. Rewards may include financial rewards for the staff and students and development of and participation in "communities of practice" to share best practices and replicate successful strategies to assist lower-performing schools and districts.
Our Philosophy
Rewards may also include flexibility in the use of ESEA funds and, as appropriate, competitive preference for Reward states, high-need Reward districts, and high-need Reward schools in some federal grant competitions. Reward districts will also be given flexibility in implementing interventions in their lowest-performing schools, described further below. At the other end of the spectrum will be Challenge states, districts, and schools. States will identify Challenge schools that are in need of specific assistance.
The first category of Challenge schools will be the lowest-performing five percent of schools in each state, based on student academic achievement, student growth, and graduation rates, that are not making progress to improve. In these schools, states and districts will be required to implement one of four school turnaround models, to support better outcomes for students.
Reward districts will receive flexibility to implement a different research-based intervention model, beyond the scope of the four school turnaround models. The next five percent of low-performing schools will be identified in a warning category, and States and districts will implement research-based, locally-determined strategies to help them improve.
Schools that are not closing significant, persistent achievement gaps will constitute another category of Challenge schools. In these schools, districts will be required to implement data-driven interventions to support those students who are farthest behind and close the achievement gap.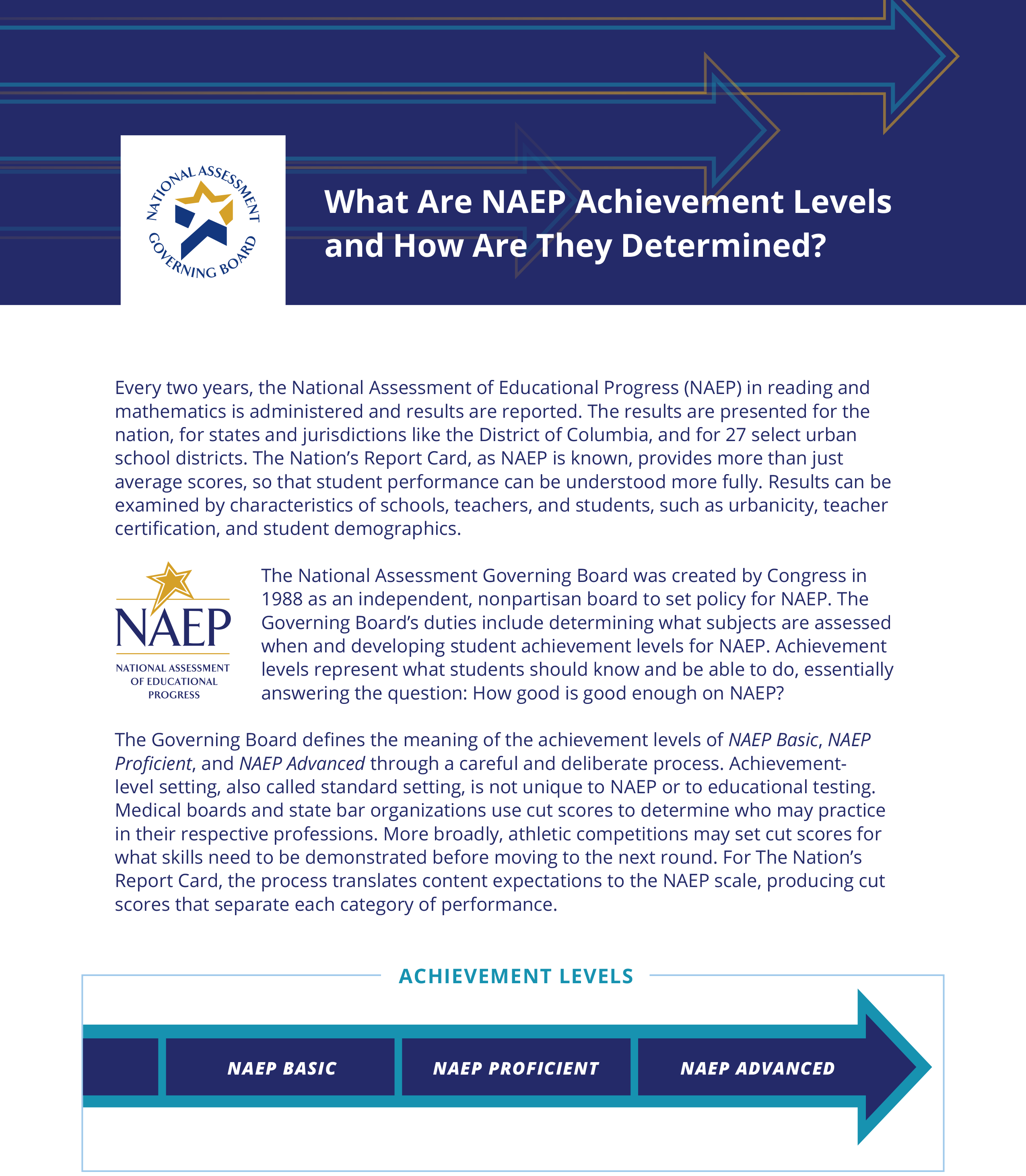 For all Challenge schools, districts may implement strategies such as expanded learning time, supplemental educational services, public school choice, or other strategies to help students succeed. Challenge districts whose schools, principals and teachers are not receiving the support they need to succeed may also face significant governance or staffing changes, including replacement of the superintendent. Both Challenge districts and states will face additional restrictions on the use of ESEA funds and may be required to work with an outside organization to improve student academic achievement.
Building Capacity for Support at Every Level. As we ask more of each level of the system, we will also build state and district capacity to support schools, school leaders, teachers, and students. Our proposal will allow states and districts to reserve funds to carry out such activities as i supporting and complementing the adoption of rigorous standards and high-quality assessments, and supporting teachers in teaching to those standards; ii supporting the more effective use of data to identify local needs and improve student outcomes; iii improving capacity at the state and district levels to support the effective use of technology to improve instruction; iv coordinating with early learning programs to improve school readiness; or v carrying out effective family engagement strategies.
Districts will be required to set aside a portion of funds under this program to improve student performance in high-need schools, by implementing effective school improvement strategies and carrying out strategies to ensure the equitable distribution of effective teachers and school leaders.